3-AFSB Varanasi
Hello everyone, Rajat Gupta this side.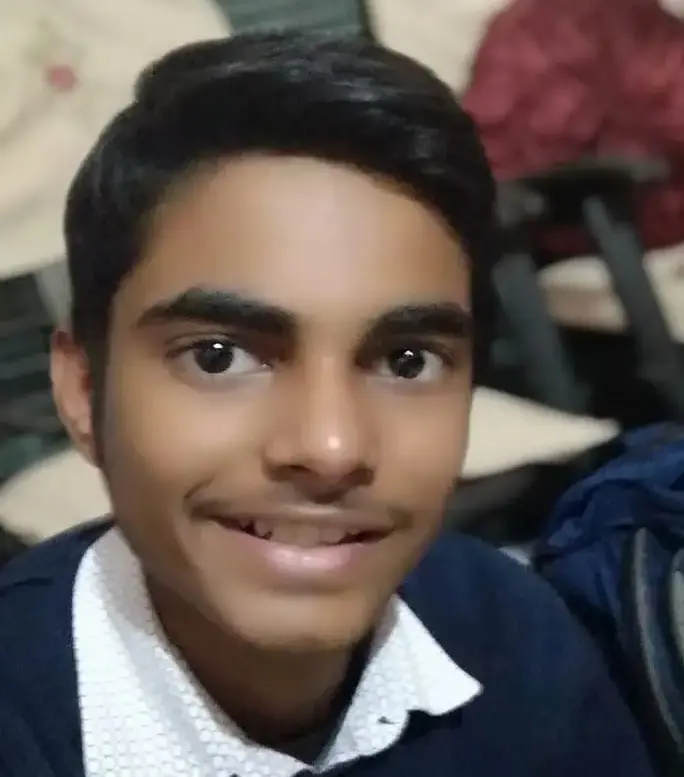 Starting with a small intro of this short experience, I am a 17-year-old boy and I went to 4-AFSB Varanasi for my NDA-146 SSB. I know I am a bold and positive minded guy and mentally fit for armed forces (Lol working on physical fitness as well)
My short experience consist of listed parts:
Preparation
Reporting at the centre.
Screening test.
Preparation
Starting from the beginning, when I was in class 11th I didn't knew much about armed forces and how to get selected as an officer in the forces, though my father is in Air Force but still. A good friend of mine Avaneesh, who is fully oriented toward armed forces, and from him I got to know about NDA, later I watched some videos and considered to join forces if given a chance (ironically I blundered and missed the opportunity) but I had to wait for a long time for it and then NDA (II) - 146 written forms were out so I filled the form at the earliest, the exam was scheduled at 6th of sept 2020 and I started preparation on 5th Lol. As the well known pandemic is going on and none of us having same centre and I had to travel 400 Km for the exam. We booked a private car and went for the exam.
As I am good in maths I was able to qualify the exam easily and got a decent mark 420.
Then after the result I registered in army website and did a mistake and mentioned wrong email-id, that's why army website couldn't recognise me, but later it was corrected.
I am in constant talk with Avaneesh about the procedure and purchased some books for help as well. Then as both NDA(I) and NDA(II) papers were held together so our SSBs were delayed by 2-3 months.
On December 22nd I met some old friends of Avaneesh through Skype and started preparing with them. We practised PPDT (picture perception and discussion test) followed by WAT and sometimes SRT and fortnightly some healthy discussions and interview.
On 12th of January I got mail from Indian Army and filled my SSB dates as 22nd February 2020 knowing the fact that JEE mains exams were to be held from 24th of February.
By consistently preparing I was pretty confident that I could get screened in easily (Lol remember this line).
Now let me tell you what happen in between the scenes, I got to know about medicals and watched some videos related to it I checked everything and found nothing defected (knock knees, pigeon chest, flat foot) and I was happy with it but life is not that kind for me once I (honestly, not me my mom noticed it) that my chest are not symmetrical (same). On left side of lower rib, its like an extended bone, I checked this thing to a doctor and even he was not able to find the cause, I put my hands on it and tried to feel what caused this thing but not able to find out and know that I am not physically fit for armed forces but may be it is a 50-50 chance as it is from birth and till now I have no problem with this.
At that time I was thinking that I am wasting my time by preparing for SSB and I should focus on JEE but on the other hand I took the call just opposite to what I was thinking (its my habit I always think with my heart but take decisions with my mind XD) not for SSB but for my friends, my respect, if I quit in between the preparation it will not only waste my time but also of them also, and quitting tasks in between is not a job of an officer. I watched videos and did consistent exercise to make myself perfect, then comes the day of leaving for my first SSB.
Reporting in Centre
Reaching the centre was much more difficult and exciting task for me as Varanasi was about 2000 Km from my residence. I took a bus from Ludhiana to Delhi at 1400 hrs and got to know bus will start at 1500 hrs. My train was scheduled at 2250 hrs and I calculated the travel time as 6 hrs for Delhi and then 1 hrs to railway station from Kashmiri Gate but I totally forgot about farmer protest, it may took more than 1 hr to reach delhi and I was so tensed because it was possible that I might miss the train and have to travel from bus to varanasi which I didn't wanted.
Fast forwarding the journey, time now was 2130 hrs and I was in UP (due to farmer protest bus was diverted to UP and then to Delhi). I was consistently checking google maps about the time to reach Delhi. Time now was 2150 hrs and just one hour left in train departure and I noticed in google maps that I was in Delhi-Gaziabad road and still Delhi is 30 Km from there. I saw that train also had a stop in Gaziabad railway station so, again 2 things are going on my mind:
Time was around 10 PM was it safe for me to leave the bus and roam in silent roads
If I will not take the call I may miss the train and bear its huge cost by travelling in bus for such a long distance.
Again I took the call with my middle class mind and left the bus at 21:56 hrs, I noticed a small market about 20 m away I approached there and was happy to see an auto there. I approached the driver and spoke "Bhaiya Gaziabad chaloge" he looked at me and said "No" and I said "Why", he replied "Bohut dur hai 40 min lagega". My meme statement "100-200 zayada le lo pr pahucha do train hai" he replied "700 lunga" and I thought that it was far better to bear a loss of 700 Rs than 5000 Rs (train tickets, middle class mind)
Train was scheduled at 23:30 hrs in Gaziabad. I looked at the time and it was 22:05 hrs I was relaxed and said "chalo bhaiya" he replied "google maps khola abhi pahucha deete hai". I was like "Gosh!! my decision was correct", but as I have said earlier life is not kind with me. He stopped at a gas station and said to be down from auto I got down and paid 100 Rs for gas meanwhile, I clicked a photo to his auto number and checked the time, it was 22:12 hrs and destination was just 40 minutes away!!!.
But just after it the auto driver betrayed me he started the auto and it was not taking load he said that there is some issue with his auto. I am so tensed at that time I took 1 Min to think and left his auto I know he intentionally done some sort in wire as I have paid 100 Rs for gas as well.
I was with my luggage and reached the main road in search of another auto but was not able to find anything for next 5 Min. I was thinking now I cannot do anything. The only think that was going in my mind is where I will spend the whole night?
But at that very moment I saw an auto with 3 passengers. I loudly called "auto" and he stopped and I said "bhaiya gaziabad chaloge 30 min dur hai vo hmara auto kharab ho gya pls bhaiya train hai 1 ghante me" and he very politely replied "No". I requested him that I am new to this place then what can I do? he was very kind he replied that "he was going to the nearest town to Gaziabad from there you can get an OLA easily and you will reach Gaziabad" I took 30 sec to think and took the call and sat on his auto and was thinking that I took a very wrong decision but, God was with me!!.
I reached that town and the time was 22:35 hrs and on the way I found an OLA, the autowala also helped me to convince the driver and he got convinced and I reached the Gaziabad railway station at 22:55 hrs and paid 200 Rs to that OLA driver and thanked him and told the whole story (as I have 30 Min left for train).
I checked the platform number and reached there and boarded the train successfully!!!.
I know I took a right decision at the right time which saved a lot of things and thanks to the auto driver who helped me. I know such an exciting experience is never forgettable. I informed my parents and slept peacefully and woke up, had a brief talk with my co-passengers and reached Varanasi (actually a sub-station MAUDHUDHIA)at 10:00 hrs.
I took an auto to Varanasi junction (where reporting was scheduled at 0630 hrs next morning). I checked in a Dharmshala (500/day) just opposite to the railway station and had lunch and dinner at railway station only.
I woke up at 0500 hrs in the morning and got ready and reached the railway station on time. A Sergeant came and briefed us about the checking, they checked our temperature and moved us inside.
Screening
So there I noticed the benefit of being a fresher as you are always on top priority and can do everything. I got in and they loaded our luggage in a truck and we got seated in a bus, and we reached the testing hall of AFSB.
An interviewing officer came and asked everyone that is this is only fresher group, no one replied as he didn't gave time to reply and started giving instructions, as I am bold enough I said "only freshers are here" and he replied "Okay, thank you gentleman". I said nothing because I knew I interrupted him in between. Then we submitted our mobile phone and were given a token number.
In breakfast we were given cornflakes with chutney and tea, as I don't drink tea, I took cornflakes and ironically it was so bad in taste, I somehow finished it and then while throwing it in the trash, I noticed that someone's token was lying on the floor. I picked it up and told the sir who was collecting the mobile phones and he said "His name is Abhishake. Now call him loudly everywhere you will see a candidate" I said "Okay!". I spoke loudly everywhere but no one replied, I also spoke loudly in front of the board president (Lol second negative sign) and after this I took the number with me and stood in a line to enter the testing hall.
They checked our date of birth and 157 candidates had reported after a long checking procedure.
Then the selection officer came and allotted chest number according to date of birth and being one of the youngest I was allotted chest number 10, and I was happy with it as I thought that the group will be of 8 members and I could listen to everyone's story after my turn (Lol again the group was of 13 candidate and I had to revise my story instead of listening to others).
Psychologist came and briefed us about the instruction of OIR. The OIR was of 50 questions and he allotted 30 Min for it (but it was AFSB and they took the OIR after only 12 Min Lol) but I managed to solve all the question except the last 10. Those were too high level and were very tricky. I had to spend a long time in solving one question.
Then 2nd sheet of OIR was given and same 10-15 Min were given. I was able to solve all the question again and was sure that more than 35 in a single sheet has to be correct. After the OIR we were supposed to use bathrooms as it was 10:00 hrs in the morning but instructor didn't allowed us.
Then came the PPDT which ruined my SSB. As I had practised a lot of PPDT and most of the time for good stories and could narrate it with confidence.
But I have a issue with a picture consisting of a cafeteria where 2 peoples are sitting. I also asked about the story on that picture to my friends and they always say "Haha! that's too simple just show them as employee or friends" and I always think that the probability of coming such pictures are too low.
But as always AFSB betrayed my thoughts and the picture was crystal clear and a cafeteria was shown. They gave only 3 Min to write the story and mark the characters, I took 1 min to just think WTF!! how can I write a story on the thing which is a trouble for me. I cooled down and wrote a story which was very good for different picture but not for cafeteria (lol).
I wrote a preconceived story W.R.T the instructor as it involves multiple actions. Well!! I narrated it confidently and participated in discussion well but was not able to qualify.
But I knew my mistake on the very moment and had lunch i.e. Rajma chawal and made some good friends but they also were not able to get screened-in (Lol).
While eating lunch I knew I was not going to get screened-in and calculating the time that I can reach my home by 25th as my JEE main paper was scheduled on just the next day.
Then the selection officer came with the results in his hand. He gave instruction that those who who got screened in would pick out charger and electronic items from luggage.
He started calling out chest no. 3, 4, 5, 6, 8, 9… and 11 I was like ooooooooooo shit but happy that my friend got screened in and wished them luck. After this I collected my travelling allowance and met some other repeaters who were recommended in their last attempts and took some beneficial tips from them and left for home and after a long and continuous journey, finally reached home on 24th of February night and gave my JEE on 25th morning.
At last, as it was a short experience but I have learned so many things from it and I will definitely come back for SSB and definitely clear it no matter if I can join or not but now I am determined that I will clear it once because I know I am a hero in my life and I will definitely prove it !!.
Just keep trying!!.